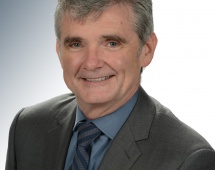 Director
Dr. William Anderson
Dr. William Anderson
Director
Phone: 519-253-3000 ext. 2366
bander@uwindsor.ca
Dr. William P. Anderson received his doctorate in Geography from Boston University in 1984. From 1983 to 1998 he was a member of the Geography faculty, director of the Institute for Energy Studies and an associate member of the Department of Civil engineering at McMaster University. From 1998 to 2008 he was a professor in the Department of Geography and a lead researcher in the Center for Transportation Studies at Boston University. He arrived July 1, 2008 as Ontario Research Chair in Cross-Border Transportation Policy, founding director of the Cross-Border Transportation Studies Institute and professor in the Department of Political Science at the University of Windsor.
Professor Anderson's main research interests are in transportation studies; international trade and business; Canada-US economic integration; energy and environmental studies; and urban and regional economic analysis. He has conducted research funded by research councils and government agencies in both the US and Canada. Canadian studies include: cross-border trade and investment, factors driving interregional migration, energy demand in the transportation and commercial sectors, potential impacts of climate change on the energy sector in the Canadian Arctic, models of transportation and land use in cities, and the economic impacts of highway bypasses. US studies include assessing the economic impacts of highway construction projects, potential impacts of climate change on urban transportation systems, analysis of spatial variations in commercial airfares, economic development in highway corridors and the effect of e-commerce on transportation systems.
He has also studied the economic and environmental impacts of transportation systems in Sri Lanka, Mexico and Puerto Rico and is a consultant to the World Bank on the impacts of port and other transportation infrastructure on export performance in developing countries. He has published 60 journal articles and book chapters and is co-editor of three recent books on transportation infrastructure and technologies.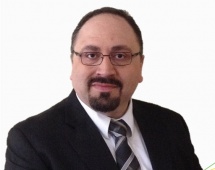 Associate Director
Dr. Hanna Maoh
Dr. Hanna Maoh
Associate Director
Phone: 519-253-3000 ext. 4987
maohhf@uwindsor.ca
Dr. Maoh obtained his PhD in 2005 from McMaster University in the field of land use and transportation modeling. He was a postdoctoral research fellow at the Centre for Spatial Analysis of McMaster University from 2005 to 2009. He joined the University of Windsor in 2009 as a faculty member in the Department of Civil and Environmental Engineering. He is currently an Associate Professor of Civil Engineering and teaches both undergraduate and graduate transportation courses. He is also the Associate Director of the Cross Border Institute (CBI) and the founder of its Traffic Lab. Dr. Maoh is also the co-founder of the Transportation Systems Innovation (TSI) research Lab at the new Centre for Engineering Innovation at the University of Windsor. In 2014, he established a 5 years Scholarships Program in Transportation Science and Engineering. The program is supported by a grant from the Transportation Association of Canada (TAC) Foundation and the Esch Foundation to train a total of 25 undergraduate students. It also received support from RC Spencer and Associates to train 5 graduate students.
Over the past fifteen years, Professor Maoh has been involved in several academic research projects to study various transportation problems. He is the author and co-author of numerous peer-reviewed international publications to date. He has been studying the transportation system from a holistic perspective focusing on processes governing the movement of people and goods at various geographical scales. His main research interests include land use modeling, cross-border and freight transportation, network analysis, Big-Data analysis, travel demand analysis, passenger and commercial travel behavior, sustainable cities, development of geospatial planning support system and GIS applications. His research activities have been supported through various agencies including Infrastructure Canada, Social Science and Humanities Research Council (SSHRC), Natural Science and Engineering Research Council (NSERC), Automotive Partnership Canada (APC), Canadian Foundation of Innovation (CFI), Ministry of Transportation of Ontario (MTO), Transport Canada, Canadian Border Services Agency, and FedDev Ontario. In 2015, Professor Maoh was the recipient of the Faculty of Engineering Medal of Excellence for best junior engineering research faculty member at the University of Windsor.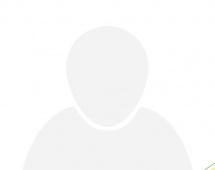 Executive Director
Marta Leardi-Anderson
Special Advisor – Customs and Immigration
Laurie Tannous
Laurie Tannous
Special Advisor – Customs and Immigration
TRANSPORTATION RESEARCH GROUP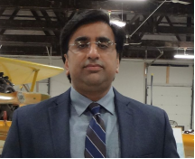 Transportation Research Engineer
Shakil Khan, P. Eng.
Shakil Khan
Transportation Research Engineer
Phone: 519-253-3000 ext. 3732
skhan@uwindsor.ca
Shakil Khan is a Transportation Research Engineer at the Cross-Border Institute (CBI). He is also a PhD student in the Department of Civil Engineering at University of Windsor, Windsor, Ontario. Shakil received his MASc degree in transportation engineering from University of Windsor in 2012 where he developed an advanced mode choice model for the Windsor-Essex area for his thesis. A component of his research has been published in the International Journal of Sustainable Transportation. He also holds a MEng degree in Civil Engineering from University of Windsor. Shakil was awarded University of Windsor's A. R & E.G. Ferriss Award in 2012. His research interests include discrete choice modelling, GIS spatial analysis, freight transportation analysis, traffic simulations and Stated Preference (SP) survey design. Shakil was part of the team that worked on Herb-Gray Parkway project which the CBI undertook on behalf of the Ministry of Transportation Ontario (MTO). Shakil was a lead hand in the development of CBI's remote traffic data acquisition system and air passenger simulation project for the Canada Border Services Agency (CBSA). Shakil is an active member of Professional Engineers Ontario (PEO), the licensing and regulating body for engineering in Ontario.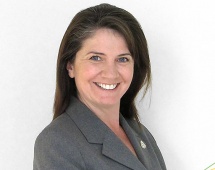 Research Associate
Maureen Campbell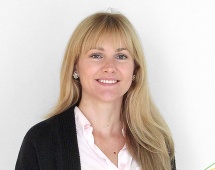 Research Associate
Monika Burdzy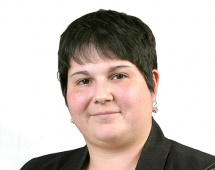 Business Development Research Assistant
Patricia Simone
Patricia Simone
Business Development Research Assistant