As President Donald Trump sat down for breakfast with chief American auto executives Tuesday morning a Windsor Ont., cross-border expert said he's concerned about what trade changes could mean for Canada.
"I want new plants to be built here for cars sold here," Trump tweeted around 6 a.m., announcing his sit-down with the chief executives of General Motors Co., Ford Motor Co., and Fiat Chrysler Automobiles.
Although members of Trump's team, including his chief economic advisor Stephen Schwarzman, have warned that Canada shouldn't be too worried about the talks, Bill Anderson of the University of Windsor's Cross-Border Institute, said there's no way American trade decisions won't bleed over into Canada.
"Whether Canada will be able to get exceptions to any rules that are put in place to try to prevent jobs going from Mexico to China, I think that's going to be very hard to do," explained the CBI director. "I think it's going to have a negative impact on Canada."
After his breakfast with the auto executives Trump, flanked by the CEOs of GMC and FCA, said he wanted auto plants built in Americans and promised the U.S. would be "very hospitable" to investors.
"We're going to make the process much more simple for the auto companies and for everyone else who wants to do business in the United States," he said.
Anderson has been carefully watching the first few days of Trump's presidency and said the President's plans to renegotiate the North American Free Trade Agreement could be "very disruptive."
"No other country in the world is as highly dependant on trade with the United States, so if there's going to be a massive change in the American trade regime and trade regulations in the United States it's going to affect Canada in a very big way," he added.
Good reasons for good trade relations
According to Anderson, there are logical reasons behind the U.S. and Canadian's close trade ties and even if NAFTA was to fall apart there could still be a basis for the countries to work together.
But it will be up to the Canadian government to make sure America doesn't forget its northern neighbour.
"I don't think it's going to be very high on the agenda of the people in Washington to make sure Canada doesn't get caught up in these trading changes," he said.
Canada has to keep up
With Trump wasting no time in following through on his promise to leave the Trans Pacific Partnership Anderson said Canadian officials will have to work quickly to keep up.
"The pace of change over the next year could be incredibly fast," he said, adding that trade deals are typically arranged in a process that takes years. "I don't think President Trump has that kind of patience … so I think the Canadian government is going to have to be very quick on their feet so they don't get caught up."
with files from Lisa Xing and NBC
CBI's Bill Anderson talks with CBC about Canada's manufacturing sector and what President Elect Trump could mean for manufacturing in Windsor.  Click here for the story!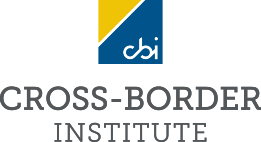 Bridge authority boss Duncan won't yet guess Howe bridge completion date
Predicting exactly when the Gordie Howe International Bridge will open is a "mug's game," Windsor-Detroit Bridge Authority interim chairman Dwight Duncan said Wednesday.
But it should be easier once a project contractor is selected in 18 months, he said after giving a luncheon speech at Windsor-Essex Regional Chamber of Commerce annual meeting.
The initial target was 2020, which now seems unlikely, but Duncan is declining to speculate how much further into the future the bridge completion date has been pushed.
"It's human nature to want to know when is everything going to be ready," he said. "I do, too. We will have greater clarity once we select our proponent."
The Windsor-Detroit Bridge Authority — which will oversee construction — last month launched the final stage of the project. Three global consortiums that were shortlisted earlier this year will now assemble their final bids and designs for the bridge.
The bridge authority should have selected a preferred contractor by the end of 2017 and will then spend another six months securing a final contract and project financing.
Construction should begin almost immediately afterwards — sometime in the summer of 2018. It was previously estimated to take at least 42 months to complete.
"It will be done when it's done," Duncan said. "You are not going to get a date from me. Once we have an operator, somebody who knows what it takes to build a bridge, we will have better insight.
"There are going to be surprises (during construction) where they find things that make it more difficult, but they also might find shortcuts. We will keep our fingers crossed that they can do it in three years instead of four."
The bridge authority also announced Wednesday it will spend $1 million for an economic impact and opportunities study to be conducted jointly by the University of Windsor's Cross-Border Institute and Michigan State University's Canadian Studies Centre.
The study will determine how many jobs the bridge construction project will create. It will also identify jobs and corporate investment that could be attracted to the region after its completion.
"There will be a great deal of emphasis on supply chains," said Bill Anderson, director of the Cross-Border Institute, who guessed the study's findings should start to be released in 2018. "Having the new bridge and improved quality of accessibility will have an impact on the auto and agricultural sectors."
The most important aspect of the study will be identifying new economic investments that the bridge could bring to the Windsor-Detroit region, he said.
It is estimated the bridge project could cost up to $4 billion. The bridge authority will select the private sector operator, which provide the bulk of the financing and then recoup the money from tolls.
The project includes construction of new international crossing over the Detroit River, plazas on both sides of the border and a two-kilometre feeder road in Detroit that will link with the I-75 freeway.
A $50-million site preparation project in Windsor — which includes covering the area with one million tonnes of gravel, installing drainage, relocating utilities and building a new local road around the plaza — is nearing completion. Property acquisition on Detroit side is more than 50 per cent complete.
The next major undertaking and contract related to the project will be relocating hydro towers and power lines that cross the Detroit River at the Howe bridge location. Bridge authority officials refused to say Wednesday when that might begin.
$1M announced to study economic impact of Gordie Howe bridge
$1M announced to study economic impact of Gordie Howe bridge
CBC News Posted: Nov 30, 2016 2:02 PM ET Last Updated: Dec 01, 2016 7:42 AM ET
U of W Cross-Border Institute to study economic impact of Gordie Howe bridge
CTV Windsor
Published Wednesday, November 30, 2016 12:51PM EST
Last Updated Wednesday, November 30, 2016 6:39PM EST
The Cross-Border Institute at the University of Windsor, in partnership with Michigan State University's Canadian Studies Center, will undertake an economic impact and opportunities study of the Gordie Howe International Bridge project.
The Windsor-Detroit Bridge Authority made the announcement Wednesday afternoon. The study is valued at $1 million.
Both universities offer specific expertise in economic impact analysis and supply chain/logistics. The CBI also offers strong analytical capabilities through its traffic lab.
"The University's Cross-Border Institute has the expertise and deep knowledge of border issues and supply chains to make an important contribution to the study," says U of W president Alan Wildeman. "The new crossing will have a tremendous impact on both sides of the border, and the study will go a long way to ensuring all economic benefits are identified."
The study will be conducted in three phases and will identify and quantify the economic benefits arising from the construction of the new bridge as well as the opportunities for economic development that are created once the new crossing is in service.
WDBA is committed to the region's economic success and is working with businesses, educational institutions and community groups to help them realize regional economic and community development opportunities.
"This study will identify ways in which the Gordie Howe International Bridge can increase the economic benefits and opportunities on both sides of the border," says Michael Cautillo, WDBA president and CEO.